/
THE CHOREOGRAPHER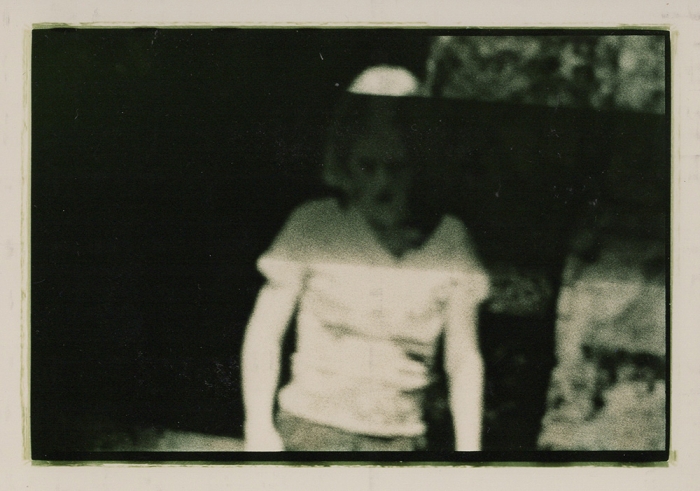 FR / EN
/
Based in Paris Ile-de-France, Joanne Leighton is a Belgian-Australian choreographer and pedagogue. Her professional career is linked to an original, dynamic and constantly evolving vision of dance and her discourse is permeated by an emphasis on dialogue and exchange, both with the public and with her artistic collaborators. Central to her work lies the notion of site, territory and identity, which are for Joanne Leighton interdependent spaces.
Joanne Leighton is the representative choreographer of the administrative council of the SACD & and Beaumarchais (The French Society of Composers and Dramatic Authors), and a member of the administrative council of La Maison du Geste et de l'Image in Paris.
Born in Adelaide, Australia, Joanne Leighton graduated with a Bachelor of Performing Arts from the Victorian College of the Arts over 1984-1986. On graduation, she was invited to dance with The Australian Dance Theater, the national company of 14 dancers, where she performed from 1986-1991. After receiving a Queen Elizabeth II Silver Jubilee Trust Grant for Young Australians, she travelled to Europe, performing and teaching as part of the independent dance scene whilst living in London for 2 years. In 1992, she established her choreographic work in Brussels with her company Velvet, where she lived and worked for over 18 years until 2010. In 1994 and in 2010 she received the SACD Prize for her choreographic work. Joanne Leighton has been commissioned to create work for international companies such as the Dance Theater of Ireland (2001); in Belgium for Charleroi Danses (2005); in France for the Ballet de Lorraine (2014) and in Switzerland for the company Marchepied (2015).
Directrice of the National Choreographic Center of Franche-Comté in Belfort in France (2010 – 2015), Joanne Leighton formed WLDN in 2015. Based in Paris, Ile-de-France, WLDN is a project, philosophy and platform for her choreographic research and creation. Her works have been performed nationally and internationally in theaters, urban and industrial spaces, art galleries, town squares, on rooftops and presented on screens and smartphones. Joanne Leighton's work has been co-produced and presented on international stages for over 20 years, with over 30 productions touring to France, Germany, Belgium, Denmark, Spain, Ireland, Italy, Latvia, Lithuania, Morocco, Netherlands, Wales, the United Kingdom, Australia and Cuba.
Joanne Leighton's choreographic work includes Corps Exquis (2019) a piece for 3 dancers around an exquisite corpse for 58 choreographers; I am sitting in a room, a movement study of the sitting position performed by four poetic clowns on the eponymous text by American composer Alvin Lucier; Made in…Series, a large scale 'architecture in movement' for 99 participants performed in situ and (re)created in France, Denmark, Germany, Australia, Switzerland, Cuba; The Modulables, a series of site-specific pieces between installation and performance with an ambulatory public, which have been evolving over a period of 15 years. In 2014, Joanne Leighton and the director Christoph Frick co-sign Melting Pot for 9 young performers from immigrant backgrounds, a cultural exchange between the Theater Freiburg, the CCN of Belfort and Junges Theater Basel. Chair Dances, an evolutive virtual digital gallery comprising over 30 short choreographic films by diverse choreographers involving chairs, was initiated by Joanne Leighton in 2010.
In 2015 Joanne Leighton initiated a trilogy of works which spans 6 years with her signature piece 9000 Steps (2015), a work for six dancers on a bed of salt to the music Drumming by Steve Reich; Songlines (2018), for eight dancers, created to the fascinating musical composition In C by Terry Riley; and People United, for nine dancers and featuring an original sound composition by fellow Australian and long term collaborator Peter Crosbie, concluding the trilogy in 2021.
In September 2011, Joanne Leighton launched her large scale work, The Vigil, whereby each morning and evening at sunrise and sunset over 365 days, a participant holds watch over the city for one hour, a work for 730 inhabitants and performed over 365 consecutive days. Around these same principals this choreography has been mounted for the towns Belfort, Laval, Rennes, Haguenau, Freiburg in Germany, Evreux, Dordrecht in Holland, and Graz in Austria. The ninth project, The Munich Vigil, is currently in performance in Germany. The Hull Vigil is due to start shortly (3rd May 2021 - 2nd May 2022) for the Freedom Festival of Hull in the United Kingdom, marking the 10th mounting of this unique performance which has been in performance continuously over a 10 year period.
In parallel to this work, Joanne Leighton initiated a series of walking pieces as with Walk#1 Belfort – Freiburg, where she walked a path between two Vigil sites by following waterways over 127 kms in four days. Since 2014 these 'walking dances' are part of her choreographic practice.
An internationally recognised teacher and pedagogue, Joanne Leighton is invited regularly to give classes, workshops, conferences and lectures for professional dancers, international symposiums, dance centres and art schools. Interested in finding new ways of being, doing, thinking, working, making and presenting, Joanne Leighton seeks to embrace a radically different approach to access, ownership, and authorship in contemporary dance performance.
Interested in finding new ways of being, doing, thinking, working, making and presenting, Joanne Leighton seeks to embrace a radically different approach to access, ownership, and authorship in contemporary dance performance.

/
Photo : Tania Vrancken