/
THE GRAZ VIGIL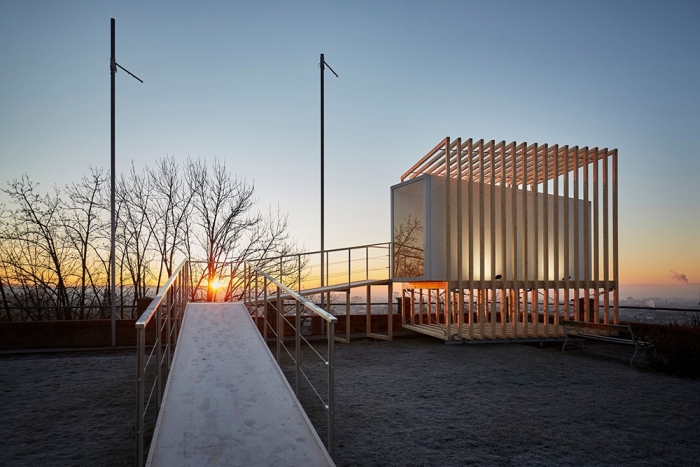 FR / EN

From the 1st of January to the 31st of December 2020
With La Strada Graz, Austria
As part of the choreography and artwork The Graz Vigil, created by Joanne Leighton, 732 people from Graz take turns to keep a vigil over the city every day of the year 2020, from 1st of January to 31st of December. Each Vigil watch over the city from the Schlossberg for an hour either at sunrise or sunset as part of this city-wide choreography.
Spending an hour in this temporary installation above the roofs of Graz provides participants with the opportunity to discover the city from a different perspective, to step outside of their daily routine, and to allow themselves to experience their surroundings in a new way. But is it the Vigil watching the performance of the city or are the people in the city watching the performance of the Vigil?
Joanne Leighton conceived and realised this project in 2011 for the French city of Belfort, not far from the German - Swiss border. This was followed by the cities of Laval, Rennes, Haguenau, Freiburg, Evreux and Dordrecht. What is special and unique about The Graz Vigil is the intensive engagement with the location, the Schlossberg, as the identity-forming and historical heart of the city and its inhabitants and the long-standing collaboration with the architecture faculty of the Graz University of Technology. The shelter was designed in a unique collaboration between Vigil designer Benjamin Tovo & Graz architect Alexander Krischner.
More information on The Graz Vigil here
 
/ SELECTED TRACES

« Feels good to be a piece of art ! »
Georg W. , Autumn 2020
 
/ SOUNDSCAPES
Every 3 months over the year, a unique and evocative sound score is created by sound designer Peter Crosbie, featuring readings of the Vigil Texts and onsite sounds recorded especially for the occasion. Joanne Leighton invites her dancers to perform on these soundscapes as part of the quarterly Sharing Evenings.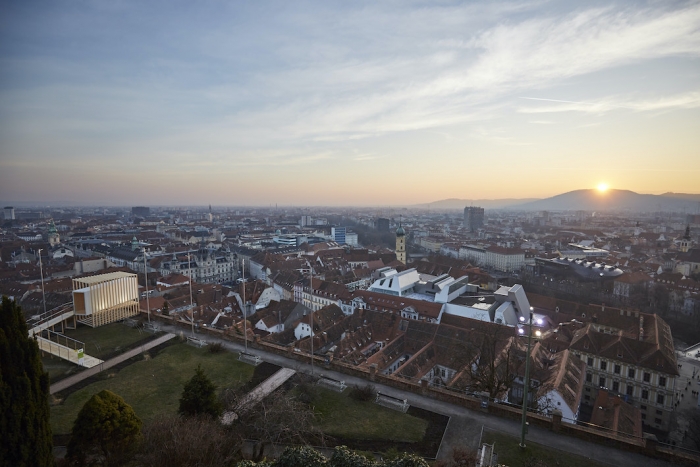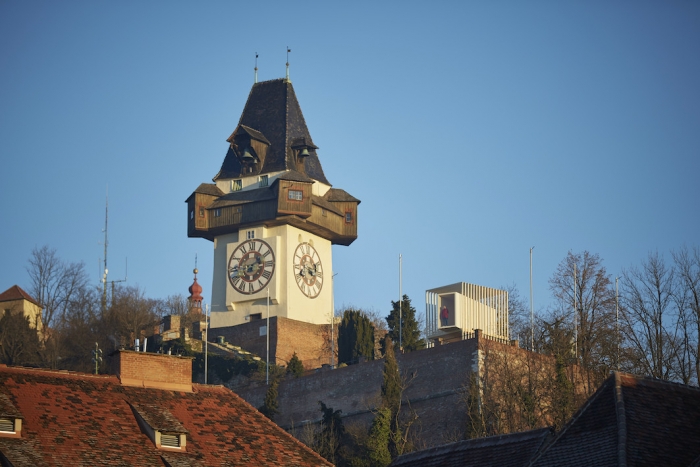 /
Choreography and direction, Joanne Leighton | Scenography & adaptation, Benjamin Tovo in collaboration with Alexander Krischner | Soundscapes, Peter Crosbie | Sharing Evenings with WLDN dancers Lauren Bolze, Marion Carriau, Sabine Rivière | Production WLDN | With La Strada, Graz |

/
© Photo : Martin Hauer