/
THE RENNES VIGIL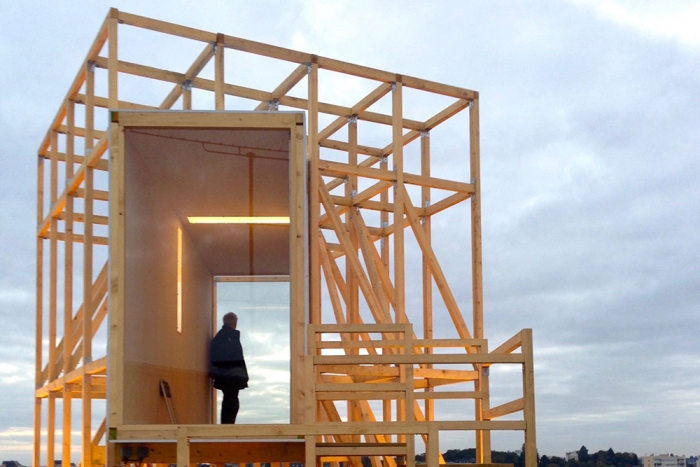 FR / EN
From the 30th of September 2012 to the 29th of September 2013
With Les Tombées de la Nuit, Rennes, France
The Rennes Vigil was mounted simultaneously with The Laval Vigil, the two cities in the west of France echoing each other.
The performance was carried out from the roof of the Chambre de Métiers, place Charles de Gaulle. The presence of the Vigil constituted a landmark for the inhabitants, while they took over this place, away from the city.
 
/ EVENTS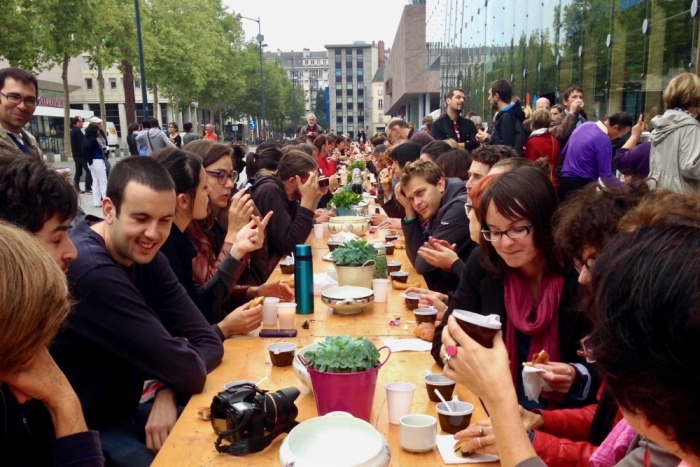 The performance ended with a collective dance followed by a communal breakfast with all the Vigil installed around a huge table in the centre of Rennes.
 
/
Choreography and direction, Joanne Leighton | Scenography : TOVO&JAMIL | Soundscapes, Peter Crosbie | Production WLDN | With Les Tombées de la Nuit, from 30/09/2012 to 29/09/2013 |

/
© Photos : WLDN/Joanne Leighton