/
THE COMPANY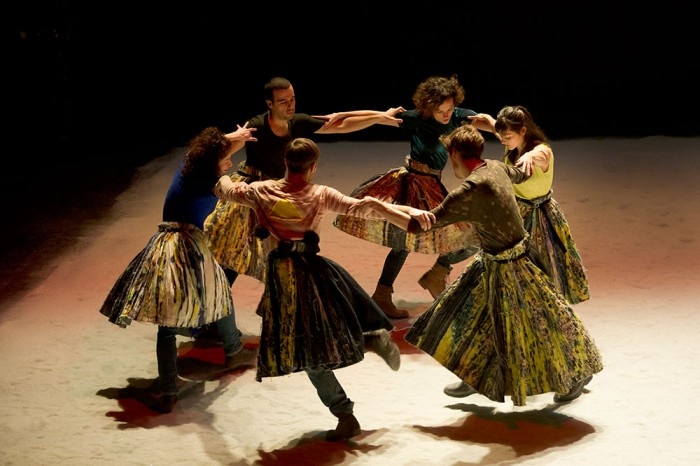 FR / EN
WLDN is a project, philosophy and platform for Joanne Leighton's choreographic research and performances which are presented nationally and internationally in theaters, urban and industrial spaces, art galleries, town squares, on rooftops and presented on screens and smartphones. Joanne Leighton's work has been co-produced and presented on international stages for over 25 years, with over 30 productions touring in France, Germany, Belgium, Denmark, Spain, Ireland, Italy, Latvia, Lithuania, Morocco, Netherlands, Wales, the United Kingdom, Australia and Cuba.
WLDN can be portrayed as a kind of 'transcendental striptease', which represents a coming back to the fundamental essence of making work and performing, of stripping down, but also, returning to the most primordial aspects of performance in terms of dance, movement, and site. This simplicity can and does involve stage work and public space work but also includes productions of the kind of work that can easily be documented and published with the tools at hand which includes platforms such as social media, iPhone, internet...
« WLDN » references the renowned book Walden written by Henry David Thoreau (1817-1862), American essayist, teacher, philosopher, naturalist and poet. Published in 1854, this novel, in which Thoreau recounts his two-year experience living independently in the middle of nature, influenced many schools of thought and served as a reference for those seeking to reconnect with fundamental values.
Through WLDN, Joanne Leighton asks what can be mirrored in our changing cultural landscape with the contemporary tools we have in creating, recording, notating, publishing, dissemination ? Interested in finding new ways of being, doing, thinking, working, making and presenting, Joanne Leighton seeks to embrace a radically different approach to access, ownership, and authorship in contemporary dance performance.
WLDN/Joanne Leighton is in residence at the Espace 1789 Scène conventionnée d'intérêt national - art & création - for dance, supported by the Département de la Seine-Saint-Denis from 2018/2021. Joanne Leighton is associated artist with Chorège / CDCN Falaise Normandie until June 2021 ; Joanne Leighton is a member of Grand Ensemble in residence with Quinconces - L'Espal, Scène nationale du Mans ; in residence 2020/2024 with Oerol Festival in Terschelling, Holland. WLDN is supported by the DRAC Ile-de-France and the French Ministry of Culture and by the Région Ile-de-France with a Permanence Artistique & Culturelle.
More information on WLDN / Joanne Leighton here

/
Photo © Laurent Philippe