/
THE GRAZ VIGIL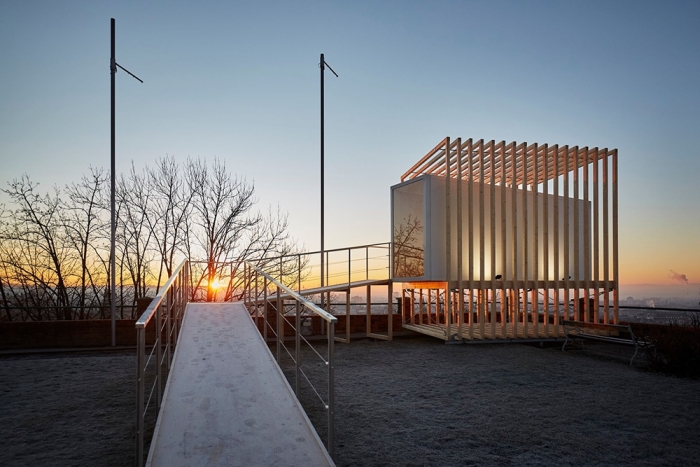 FR / EN
/
Du 1er janvier 2020 au 31 décembre 2020
Avec La Strada Graz, Autriche, ville de la culture 2020
/
Après la présentation de 9000 Pas (musique live) et de Made in Graz en 2019, WLDN s'associe une nouvelle fois au festival La Strada et propose aux citoyens de Graz la création Les Veilleurs. L'objet-abri est installé à proximité de la Tour de l'Horloge, véritable point de repère pour les habitants de la ville.
/
Information ici/here
/
After performing 9000 Steps with live music and Made in Graz for 99 performers in 2019, WLDN will yet again join forces with La Strada festival to present the citizens of Graz with The Vigil of Graz from 1 January 2020 - 31 December 2020. The Vigil Shelter, designed by Tovo&Jamil in collaboration with Graz architecht Alexander Kirschner, is situated in the spectacular Schlossberg gardens overlooking the city.